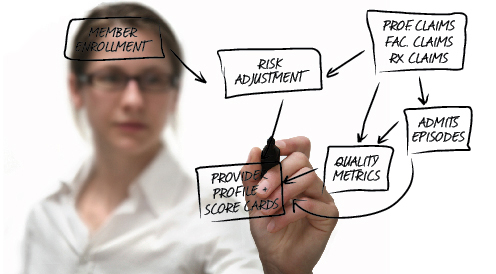 Are analytics used consistently to make better decisions throughout your health plan? In...
Provider network management
Underwriting and actuarial
Sales and marketing
Case management
If not, it's probably because you have communication gaps (or even knowledge gaps) between your analysts, technologists, and business leadership.
What are those gaps costing your organization?
For health insurance companies, any uncertainty, any lack of knowledge, any competency gaps in informatics will be painfully reflected in the execution of strategic business decisions.
Our team at Health Plus Technologies is passionate about ensuring that our customers in Health Insurance understand how to
ID the best metrics
in order to
close the gaps
that cause vulnerabilities across several key business areas.
Let us help you understand how improving your analytics will measurably improve the health of your organization